False Alarm, Ladies...
The live Mermaid exhibit at the Newport Aquarium in Cincinnatti, Ohio turns out to be just the Weeki Wachee kind. Not the real thing.
Might be fun to check out, though, and it's guaranteed to be a DELIGHTFUL recruiting event. We can never have too many little girls enamoured of Mermaids signing up to become members of the Fish Nation.
And for obvious reasons, real Mermaids will NOT BE ALLOWED BY ME on the Weeki Wachee tour: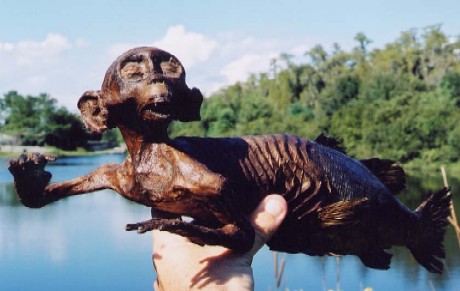 We don't want it to get TOO REAL for the tykes TOO SOON.